About Us
SGLA Technical Training is the product of twenty years of professional exam prep development, begun by Ray Freeman, ASLA, as weekend seminars for LARE candidates. Upon Ray's retirement, the torch passed to Sarah Gronquist, ASLA. The LARE courses continue to run as live webinars via Zoom. We are pleased to be able to offer a growing list of other professional development trainings, including an overview of the topics tested on the California Supplemental Exam. These new courses are on-demand and can be done anytime, anywhere you have a laptop and an Internet connection.
We love talking about design and construction and we also love to see our candidates earn their professional credentials.
"A famous architect once said it takes at least 10 years to understand the basics of design and construction, and I have found this to be true. You can make the process less painful, however, by learning from experienced professionals and peers in a relaxed setting. "
Sarah Gronquist, Principal
Our on-demand courses are designed to be practical, clear, and concise.
Work at your own pace
Join a community of professional learners
Build your knowledge base and skillset
Meet The Instructors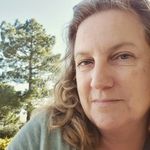 Sarah Gronquist