SGLA Technical Training is the product of twenty years of professional exam prep development, begun by Ray Freeman, ASLA, as weekend seminars for LARE candidates. Upon Ray's retirement, the torch passed to Sarah Gronquist, ASLA. The LARE courses continue to run as live webinars via Zoom. We are pleased to be able to offer a growing list of other professional development trainings, including an overview of the topics tested on the California Supplemental Exam. These new courses are on-demand and can be done anytime, anywhere you have a laptop and an Internet connection.
We love talking about design and construction and we also love to see our candidates earn their professional credentials.
Our on-demand courses are designed to be practical, clear, and concise.
• Work at your own pace
• Join a community of professional learners
• Build your knowledge base and skill set
About the Instructor
Sarah Gronquist earned her MLA at UMass Amherst in 1997 and has been a practicing California licensed landscape architect since 2001. She is an Associate Principal at PlaceWorks, where she mentors and oversees the Landscape Architecture division within the Berkeley office. She is the design lead, initial point of contact, and Principal of Record for landscape architectural projects throughout the State of California.
She was an early adopter of the BayFriendly Rating System in 2009, and now serves on the Board of Directors for ReScape California, a non-profit organization that educates about and advocates for a whole-systems approach to landscaping that works in harmony with the natural world and addresses the changing environment.
As an instructor, Sarah has developed and taught college-level course content for many Bay Area institutions, including Merritt College, Academy of Art University, UC Berkeley and UC Extension. She has long been interested in technical issues related to grading, construction detailing, and stormwater management. She has also taught planting design studios, professional practice, and business courses for landscape designers and contractors.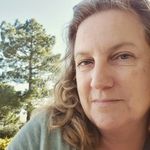 ---
"A famous architect once said it takes at least 10 years to understand the basics of design and construction, and I have found this to be true. You can make the process less painful, however, by learning from experienced professionals and peers in a relaxed setting." —Sarah Gronquist
---